Start-to-Finish Simplicity
The FabPro 1000 is simple to use – from setup, material loading and file configuration to post-processing, cleaning and maintenance. It has an easy-access print chamber and replacing print trays and switching materials is a snap.
Seamless Post-Processing
Seamless post-processing with an included finishing kit and optional light-based LC-3DPrint Box UV curing unit for required cleaning and curing.
From Concept to Production
From initial concept models to engineering, validation, and final production, the FabPro® 1000 3D printer offers an affordable, easy-to-use solution with a range of tough engineering plastics and elastomeric materials.
---
Quality Parts
The FabPro technology uses projector-based imaging to deliver great part accuracy, feature definition, surface finish and six sigma repeatability.
---
Fast Time to Part
The FabPro 1000 delivers print speeds of up to 21 mm per hour, with internal tests showing an average 45% faster print speeds than comparative 3D printers. External lab testing by Keypoint Intelligence—Buyers Lab found similar results compared to four competitive desktop SLA 3D printers.
---
Materials for Your Applications
FabPro 1000 delivers exceptional value for a broad range of engineering applications, with the fast, general-purpose FabPro Proto GRY material best suited for prototypes, the FabPro Elastic BLK material for accelerated designing and prototyping of rubber-like and elastomeric products, the FabPro Tough BLK material ideal for end-use and testing with a good surface finish, and the flexible and durable FabPro Flexible BLK for a wide variety of prototyping, functional testing and low volume production applications.
Only logged in customers who have purchased this product may leave a review.
Benefits
Produce parts in hours, not days
Wide range of materials available
Start-to-finish simplicity
Easy to use software
Simple post-processing
45% faster average print speed -up to 21mm/hr!
22% lower average part cost
Layer thickness as small as 30 microns
Six Sigma Repeatability -consistently print accurate parts
Tech Specs
Download our 3D Printer and Material specifications below:
Accessories
The following accessories are available for use with the FabPro 1000 3D printer:

Setting The New Standard In 3D Printing
Figure 4 solutions use 3D Sprint, 3D Systems' advanced software for file preparation, editing, printing, and management from a single, intuitive interface. 3D Sprint automatically generates exceptionally efficient supports and optimization requiring far less material, which can lead to significant savings.
LC-3DPrint Box UV Post-Curing Unit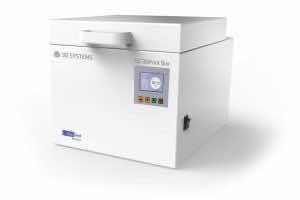 Noiseless, High load capacity (L x B 26 cm, H19, 5 cm)

Full light spectrum (300-550 nm)

Short polymerization times

Controlled temperature for optimal curing

Objects are illuminated from all sides & Freedom to set individual exposure time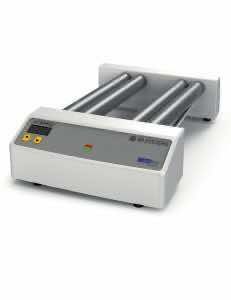 The LC-3DMixer is an optional accessory to stir the material before pouring into the print tray to obtain the best possible chemical mixture in the bottle.
Two bottles can be rolled at once for a specified period of time.
Print Tray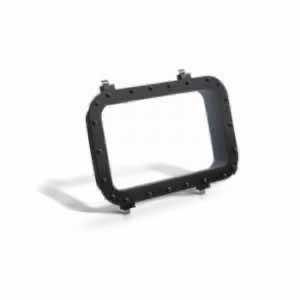 Holds the print material during part printing
Includes one Storage Tray used to cover a Print Tray
Storage Tray holds any remaining material to protect it from UV light exposure during storage
Print Platforms will need to be replaced periodically.
Ideal for additional or replacement platforms.
3D-printed part adheres to the print platform during building
Your content goes here. Edit or remove this text inline or in the module Content settings. You can also style every aspect of this content in the module Design settings and even apply custom CSS to this text in the module Advanced settings.