3D Printers
3D Printers from 3D Systems
Figure 4
Productive and Cost-effective 3D Printing Solutions
Figure 4® delivers ultra-fast additive manufacturing technology with systems that offer the expandable capacity to meet your present and future needs. With access to a range of innovative materials, Figure 4 enables tool-less alternatives to traditional injection molding or urethane casting processes with direct digital production of precision plastic parts, as well as ultra-fast same-day rapid prototyping.
MultiJet Printers
Precision plastic, elastomeric, wax and composite parts with MJP 3D printers
MultiJet Printing (MJP) technology produces high fidelity, true-to-CAD parts, with fast print times, easy operation, and simple post-processing for high productivity and true simplicity, from file to finished part. The wide range of VisiJet® materials for the ProJet MJP Series enables a broad set of applications for concept modeling, form and fit testing, functional prototyping, fluid flow analysis, rapid tooling, jigs, and fixtures, casting patterns and medical applications requiring USP Class VI and/or ISO 10993 certification.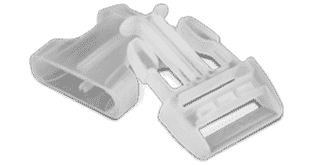 Full Color 3D Printers
Affordable, photo-realistic full-color parts with ProJet®
CJP 3D printers

Best known for its unparalleled color capabilities, 3D Systems' family of ProJet CJP x60 3D printers delivers models faster, at low operating costs. From educational settings to the most demanding commercial environments, 3D Systems' family of ProJet CJP x60 3D printers provides unparalleled, full-color 3D printing at exceptional print speeds and efficiency.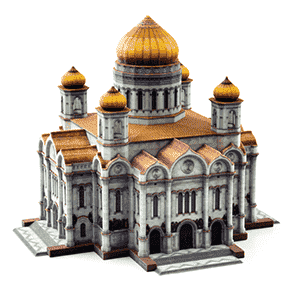 Large-scale, full CMYK photo-realistic color 3D printing
Highlights:
Five print heads for vibrant, realistic color printing to deliver the best range of accurate and consistent colors, including gradients
Max build envelope capacity (W x D x H): 20 x 15 x 9 in (508 x 381 x 229 mm)
Print concept models, anatomical models, simulation models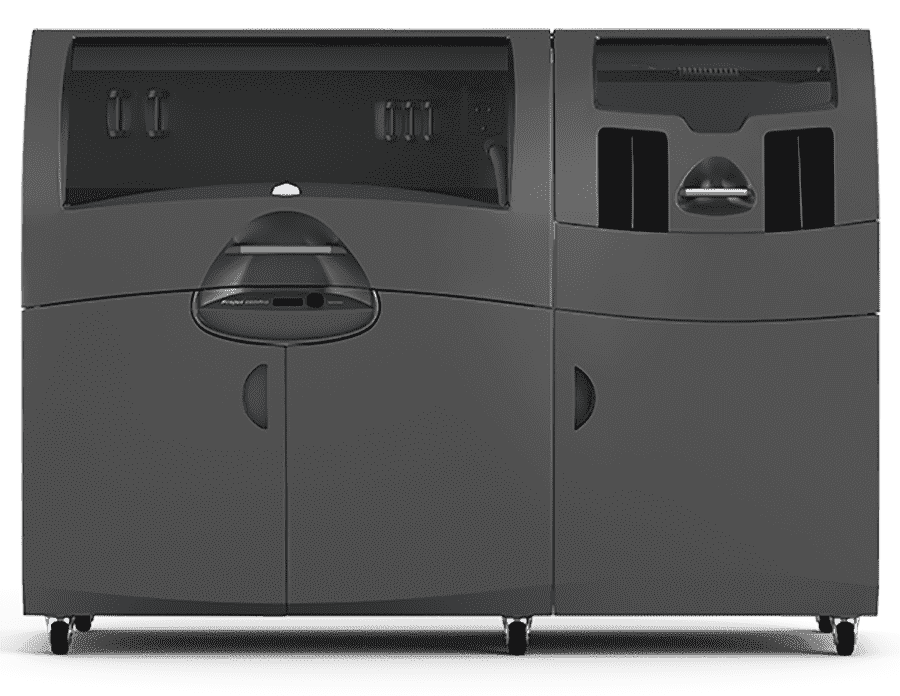 Full CMYK, photo-realistic, integrated 3D printing solution
Highlights:
Professional 4-channel CMYK full color 3D printing capability to produce stunningly beautiful, photo-realistic full spectrum models
Fast, accurate, high resolution and uses eco-friendly, non-hazardous materials with zero liquid waste
Max build envelope capacity (W x D x H): 10 x 15 x 8 in (254 x 381 x 203 mm)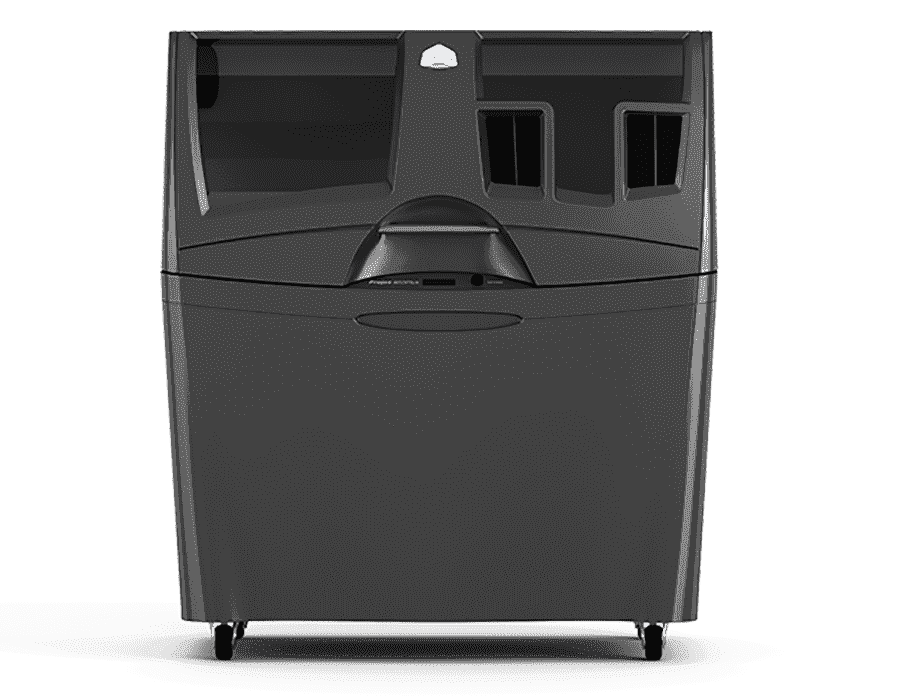 One stop CMY full color integrated 3D printing solution
Highlights:
Photo-realistic parts in CMY color with the ability to use full texture/UV mapping to better evaluate the look, feel, and style of product designs
Print concept and design models, simulation models, FEA analysis, and color and texture validation
Max build envelope capacity (W x D x H): 8 x 10 x 8 in (203 x 254 x 203 mm)
FabPro
Entry-level industrial 3D printers
FabPro raises the bar for industrial entry-level 3D printing, producing high-quality parts with lightning speed, remarkably low operating costs and unsurpassed ease of use.
The FabPro 1000 excels to deliver improved accuracy, speed, and cost-efficiency compared to other systems in its class*:
45% faster average print speed – up to 21mm/hr!
22% lower average part cost
Layer thickness as small as 30 microns
Six Sigma Repeatability – consistently print accurate parts
*As found in internal testing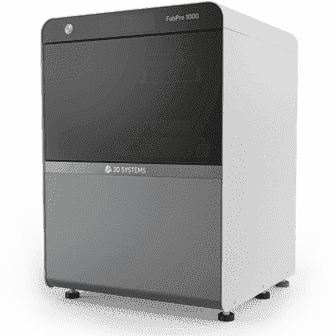 Revolutionary high-speed Figure 4® 3D printing technology combined with the industry's broadest portfolio of dental materials addressing multiple applications, resulting in unparalleled accuracy, repeatability, productivity, and total cost of operation.
Powered by Figure 4® technology, the NextDent™ 5100 facilitates high-speed 3D printing for production of dental appliances and sacrificial castings. This revolutionary solution features an industry-defining value proposition that combines best-in-class speed and performance at a price point that is accessible to virtually all labs and clinics.